Vitamin B12 plays an important role during many important processes in our body. It is responsible for the proper functioning of the psyche, the optimal state of the blood and participates in the process of cell division. It is therefore directly and indirectly related to our vital energy.
Do not underestimate this important vitamin and make sure you get enough of it! Especially if you are on a predominantly plant-based diet. In this case, it is recommended to supplement B12 so that your body does not lack it. However, choose the highest quality! The liposomal vegan form ensures maximum absorption and utilization of the active substance.
GET TO KNOW LIPOSOMAL VITAMIN B12

B12 is a water-soluble vitamin that belongs to the B group of vitamins. It is normally produced by bacteria (normally in the intestines of mammals, but also in the soil or, for example, in ponds). However, humans cannot synthesize it completely in their own bodies. It is therefore necessary to take B12 daily from food or supplements.
Vitamin B12 is essential for maintaining a wide range of life processes – from cell growth and division to red blood cell formation and the conversion of nutrients from food into usable energy.
It is also essential for the healthy functioning of the nervous system (hence the "nerve bugs"), and can help during periods of stress or support with sleeping difficulties.
Vitamin B12 also helps regulate the proper function of cellular processes related to energy production, so B12 levels may even be related to our sense of vitality.
WHAT ALL DOES VITAMIN B12 CONTRIBUTE POSITIVELY TO?
to the normal function of the immune system
to the normal functioning of the nervous system
normal mental function
to reduce the level of fatigue and exhaustion
to the normal production of red blood cells
normal homocysteine metabolism
normal energy metabolism
participates in the process of cell division
Treat yourself to high quality vitamin B12 with maximum bioavailability and utilization of all active ingredients. Thanks to liposomal transport, this dietary supplement ensures the highest possible absorption of B12 into the body's cells.
Our liposomal vitamin B12 is obtained in the laboratory with the help of microorganisms. The product is completely vegan, without unwanted additives.
HOW DOES VITAMIN B12 DEFICIENCY MANIFEST ITSELF?
Vitamin B12 deficiency is manifested by characteristic symptoms that result from the roles it plays in the body. Since it is a vitamin covering a wide range of functions, vitamin B12 deficiency can involve serious health problems.
One of the typical symptoms resulting from vitamin B12 deficiency is anemia. Its manifestations can include fatigue, pallor, and a lack of vision.strong> and weakness, with severe manifestations even neurological difficulties.
Other typical problems include depression, memory impairment, loss of mental performance, visual disturbances and tingling in the limbs.
When healthy people get a varied, natural diet (and people on a plant-based diet supplement vitamin B12 adequately), they maintain their liver's supply of vitamin B12.
Why is vitamin B12 sometimes lacking despite being consumed?
B12 deficiency in people who normally consume or supplement enough B12 is most often caused by the body's inability to absorb the vitamin properly. Decreased intestinal absorption of B12 may be due to a congenital disposition, the administration of certain drugs for stomach disorders, chronic diseases of the digestive system or after certain gynaecological and abdominal surgeries.
Increased consumption, but reduced absorption capacity, is experienced by people who have had a long-term infection of the whole body, or who consume alcohol excessively.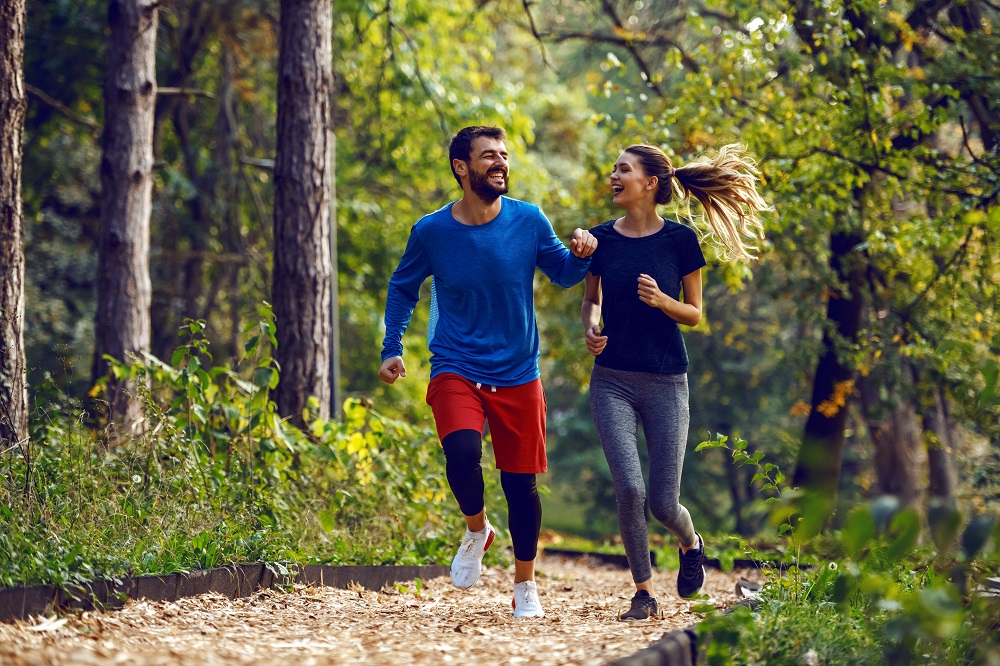 WHEN IS IT APPROPRIATE TO SUPPLEMENT WITH B12?
In the case of a vegan or vegetarian diet, supplementation is the only reliable source of vitamin B12. (According to 2010 data, up to 73% of vegans are B12 deficient.
B12 supplementation should also be considered if your diet consists of a predominantly plant-based diet. If you observe any of the typical symptoms of a deficiency of this vitamin, a dietary supplement is in order.
WHY LIPOSOMAL B12?
Most common vitamin and mineral supplements in powder or tablet form are not sufficiently absorbed by our bodies. While still in transit, supplements are broken down in the digestive tract by digestive enzymes and gastric juices. Thus, only a small percentage of the active substance actually reaches its destination.
The liposomal form of vitamin B12 revolutionizes absorption!
Why? The liposomal packaging eliminates this process and protects the active ingredient. Liposomes are molecules whose outer shell is made up of healthy fats (natural phospholipids) that encapsulate the functional substances they contain. During absorption from the intestine, this fatty coating provides a protective cover for the vitamins. The liposomal pouch is naturally absorbed through the wall of the intestine into the bloodstream and with it the intact vitamin molecule hidden inside, which is then easily absorbed from the blood directly into the cells.
BENEFITS OF THE LIPOSOMAL FORM OF VITAMINS
Better transport of vitamins to their destination – through the intestinal wall into the bloodstream and from there easy absorption directly into the cells
Perfect bioavailability – availability of vitamins to the body
Liposomal layer protects vitamins against damage in the bodyby the victim's tract
No aftertaste, long shelf life and purity (no additives) – all thanks to the bulk form
What is it?
All active ingredients are transported into the cells via a patented liposomal structure of natural phospholipids, which ensures the highest known bioavailability of vitamins and minerals in the human body.
The liposomal form increases the absorption of the active substance by up to 20 times and allows for cellular absorption of more than 90%. In addition, the liposomal form of vitamins provides your body with a wide range of benefits documented in numerous clinical studies.
UNIQUE TECHNOLOGY AT THE MOLECULAR LEVEL
Liposomal forms of vitamins and minerals have been successfully used in medicine for many years to increase the absorption of active substances into the body.
NaturLabs' liposomal vitamins use 100% natural LipoCellTech technology, which ensures their perfect absorption. So you can finally feel the real effect of supplementation.
Specifically, it works by coating the vitamin molecule with a phospholipid layer during processing. This is very similar to our cells, so it is more easily taken up by the cells and the contents easily penetrate. The phospholipid layer, on the other hand, protects the active substance as it passes through the digestive tract to prevent premature degradation. It also allows the active substance to be transported smoothly directly into the cells.
Such a liposomal structure is intrinsic to the body, and once the active substance is delivered to the cell, the phospholipids themselves become nourishment for the cell envelope, where they help to regenerate cells and tissues.
WHY PREFER BULK LIPOSOMAL VITAMINS IN CAPSULES?
Liposomal dietary supplements come in bulk and liquid forms. What are the advantages of powder-filled capsules over the more common liquid form?
Powder-filled capsules are easily portable, convenient for travel and convenient to take.
The bulk form of our vitamins is just pure powder with no additives. So of course it contains no fillers, preservatives or inactive substances.
In contrast to liquid forms, whose unpleasant taste is often masked by flavourings, the powder in the natural capsule has a completely neutral taste.
The powder packaged in a capsule lasts much longer. Unlike liquid supplements, which must be consumed quickly after opening, the powder form has a longer shelf life and is more stable.
The dietary supplement is 100% vegan, GMO free.
METHOD OF USE
2-3 capsules per week when taken as a preventative.
In case of acute deficiency 1 capsule per day.
Not recommended to be taken at the same time as vitamin C. 2 hours apart is recommended.
OTHER INFORMATIONS
| | |
| --- | --- |
| Nutritional values | Ingredients in 1 capsule |
| D- ribose | 34.5 mg |
| LipoCellTech™ Liposomal proprietary blend | 15 mg |
| Vitamin B12 (methylcobalamin) | 500 μg (20,000 %)* |
| * Reference intake value | |
Ingredients:
D-ribose, LipoCellTech™ Liposomal proprietary blend: palmitoleic acid phospholipids derived from sunflower (non-GMO), vitamin B12 (methylcobalamin), vegan hydroxypropylmethylcellulose capsule.