Iron and vitamins contribute to the transport of oxygen in the body, the formation of red blood cells and hemoglobin. Liquid Ferrum helps to reduce the level of fatigue and exhaustion. It contributes to the normal function of the immune system and energy conversion metabolism, and supports our cognitive functions – memory, concentration, attention and speed of thought.
Liquid Ferrum contains more than 70 minerals and trace elements found in the waters of the Great Salt Lake (USA), with a high content of natural magnesium. It contains ferrous bis-glycinate chelate, which has high bioavailability and tolerability and is a quality source of iron. It is enriched with vitamins B9 and B12.
It is suitable for athletes and all those who need to supplement iron effectively.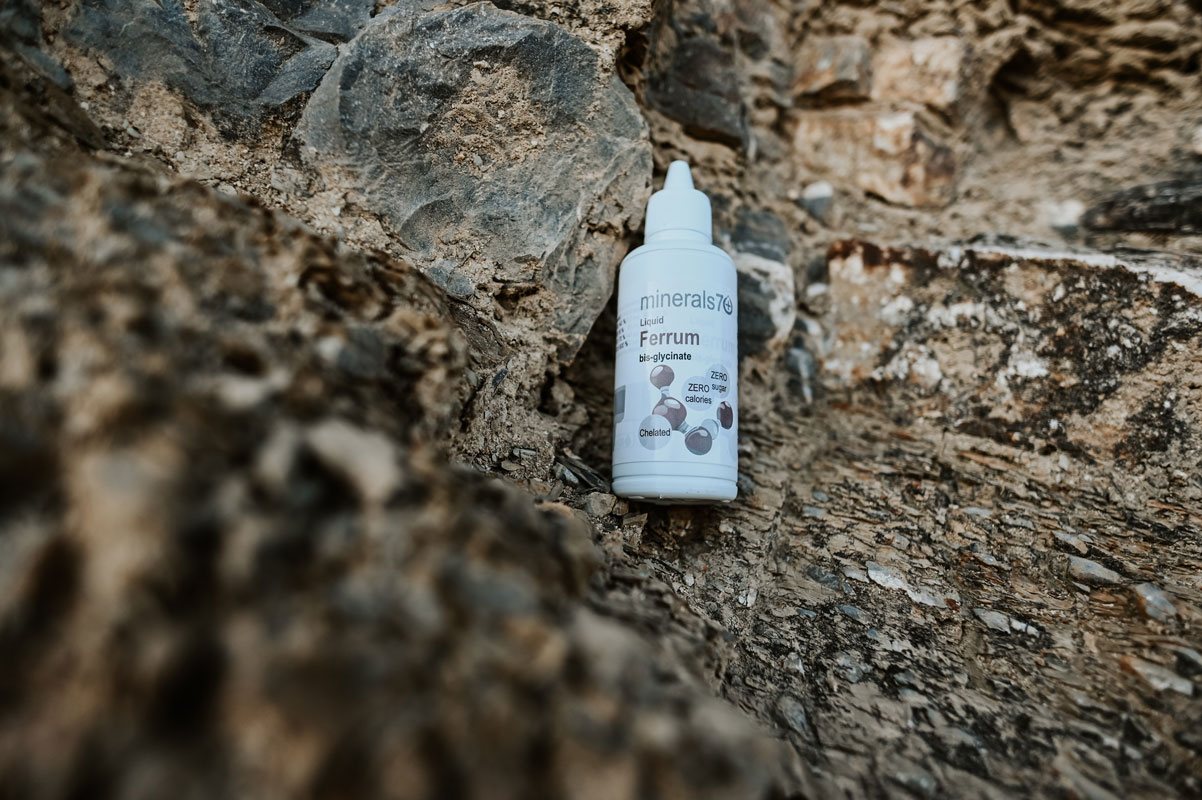 WHAT LIQUID FERRUM IS USED FOR:
Iron contributes to reduced levels of fatigue and exhaustion, normal energy metabolism, the production of red blood cells and hemoglobin, normal oxygen transport in the body, normal immune system function and is involved in the process of cell division.
Magnesium contributes to the reduction of fatigue and exhaustion, to normal muscle function and the maintenance of normal bone and teeth, to normal nervous system function, mental function and brain function (including the ability to concentrate, learn, remember and think), to normal energy metabolism and energy balance in the body, to electrolyte balance (maintaining proper levels of important ions such as sodium, potassium, magnesium and others) and to normal protein synthesis. Magnesium is involved in the process of cell division.
Vitamin B12 contributes to reduced levels of fatigue and exhaustion, normal mental and nervous system function, normal energy and homocysteine metabolism, normal red blood cell production, and normal immune system function.
Vitamin B9 It is essential for the synthesis of nucleic acids, in hematopoiesis and is of particular importance for normal growth and development of the fetus.
Ionic trace minerals are essential to the human body, increasing the absorption (assimilation) of vitamins and minerals. Trace minerals cannot be produced by the human body, so they must be "replenished".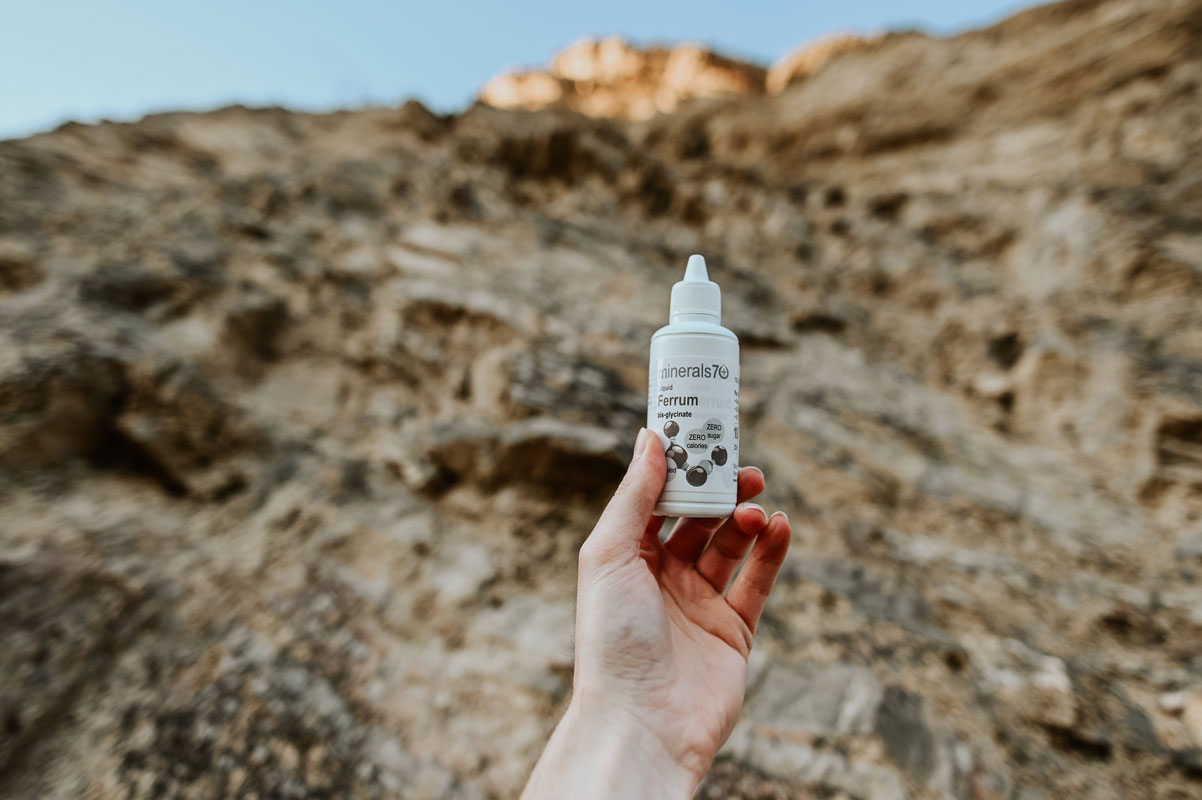 FURTHER INFORMATION
Dosage:
20 drops (1 ml) to be taken preferably in the morning, half an hour before or 2 hours after a meal.
Mix in 250 ml of water, fruit juice, etc.
Ingredients:
Great Salt Lake concentrate, purified water, ferrous bis-glycinate, vitamin B9 (folic acid), B12 (cyanocobalamin), rosemary extract
Daily dose of 1 ml (20 drops) contains:
Iron …….. 19.60mg (RHP140%)
Magnesium ……. 60.00mg (RHP 16%)
Vitamin B9…..0.34mg (RHP 170%)
Vitamin B12….0.14mg (RHP 5600%)
RHP = Reference Intake Value
Does not contain:
Gluten, lactose, sugar, alcohol, flavorings and colorings